Plan a progression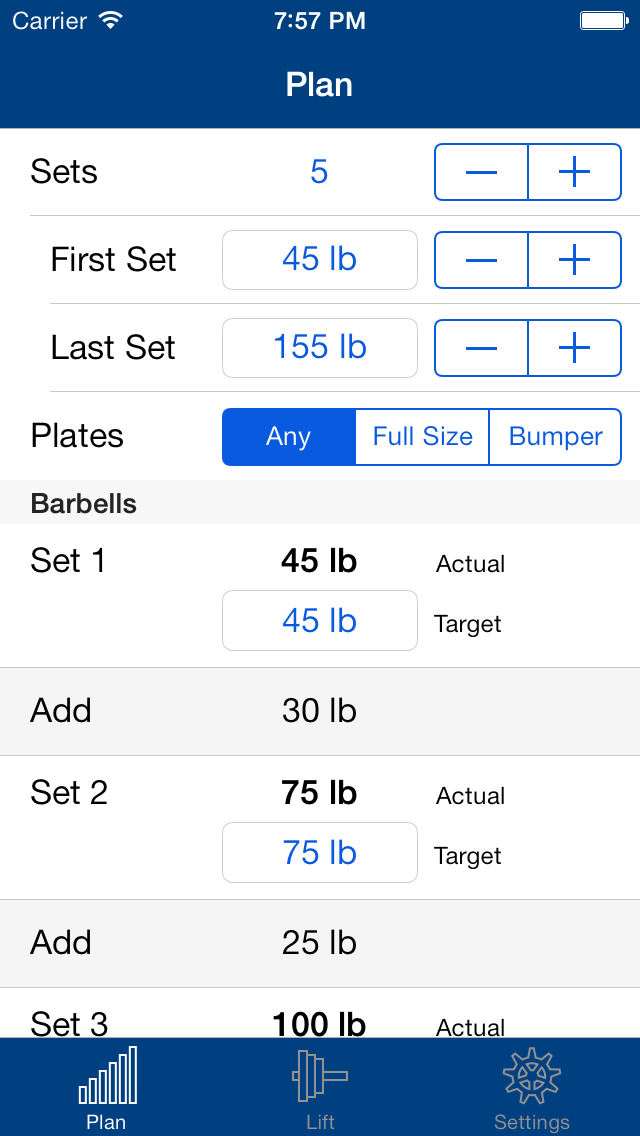 Barbell Builder makes it easy for you to plan a multi-step linear progression. Tell it how many steps you want, and what your first warmup weight and your final working weight are, and it does the rest. Of course, you can tweak any of the weights.
Barbell Builder can make sure that your biggest plates are full size so that the bar is the proper height from the floor for deadlifts, or make sure that all of your full size plates are bumper plates, so the bar can be safely dropped.
See the barbells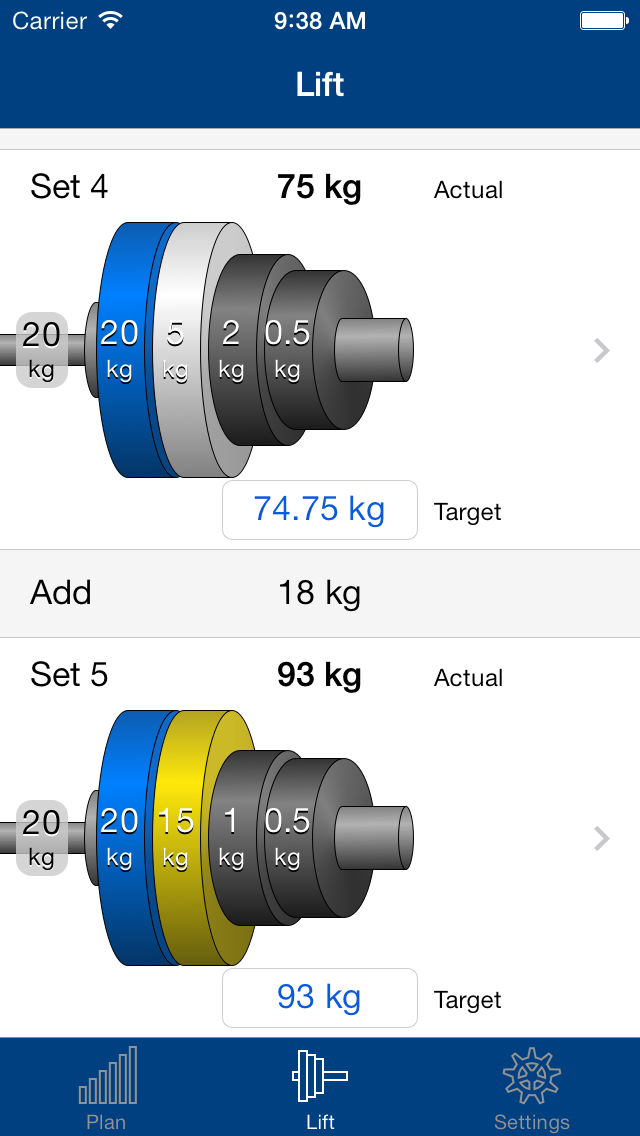 When you're ready to lift, Barbell Builder shows you clear diagrams of the plates that you need to put on the bar. No more mental arithmetic as you're getting ready to do a heavy lift.
Sometimes you can't make your exact target weight with the plates available at your gym. Barbell Builder calculates the closest larger weight that you can make.